Series: Pieces, 2020

These pieces are a part of a larger body of work titled, Gardens of Grief. Within that body of work, I explore grief as a continuum. I lean into this constant fragmentation as a place of triumph, rebirth, and space for ancestral knowledge to pour through. This series piece explores what that continuum looks like pushed through a digital space. The question of what it means to voluntarily abstract.
These are mixed media. Paintings have been scanned and digitally collage to create them.
(24 x 36 in)
Series: Ritual One of Being, 2019

Ritual Being One explores the intersection of process and digital spaces. Through the series, the ways digital abstract could capture both the representational actions of fabric dying and performance but, also the meta psychical. The meta psychical is an unseen understanding between artist and material. The base of the photos is photographic documentation that has been digitally manipulated.
(18 x 24 in)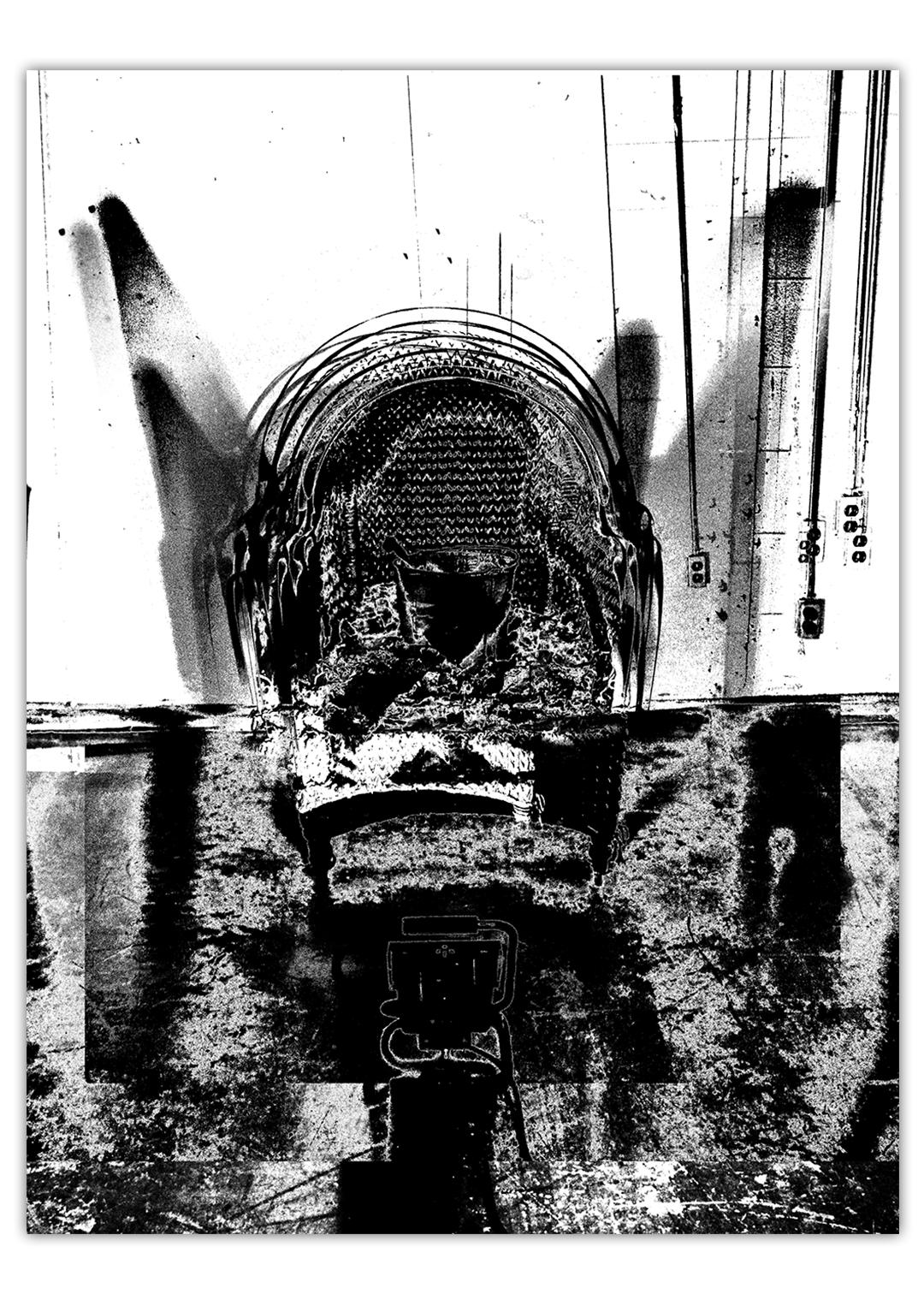 Series: Undig Undug, 2019

An exploration of finding self and sitting with trauma. Specifically, the cycle of chasing traces of past self. Within this series, I positioned portraits and traces of trauma as two things that sit together. These pieces are analog collages with digital manipulation.
(18 x 24 in)
Series: Reclaimed Gunne, 2019

A material exploration of burlap and its relation to the antebellum south. I was interested in reclamation and gestures of resistance through the repurposing of this fabric. This repurposing amplified by the ancestral understandings of resilience and fortitude. Images are digital & include excerpts of personal writing.
(18 x 24 in)
Series: Alternate Time, 2019
An exploration of binaries in time relation to time. This series questions what is seen and unseen in our understanding of past, present, and future. Mixes of analog and digital collaging can be seen throughout the work.
(18 x 24 in)
Series: Excerpts, 2019
This series was created by overlaying writing, typography, image, and video website that I coded. Over the course of three months,
I updated the until the scroll felt infinite. This series explored control and the idea of unlearning as a liberatory practice.
The posters are artifacts of that collapse, creating conversations around time, material, and self. These are digital collages.
(18 x 24 in)